My Stay at Coral Harbor Has Been Nothing Short of Amazing!
"I have been a patient at Coral Harbor for one month. I chose Coral Harbor to attend to my wound care and to help me to gain muscle after a long hospital stay. Last February I received a prosthesis after a long bout with diabetes. I am happy to report that my A1C has been controlled for one year now. My stay at Coral Harbor has been nothing short of amazing. My physical therapist is Paul Auginaldo and my occupational therapist is Amy Lillu. Both these therapists have gotten me back on my feet again. I can not say enough about how great the therapy has been. I am looking forward to going home in a few days just in time for fishing season. I want to wish Amy Lillu a very Happy OT Month. Thank you Team Coral Harbor!"
–Kenneth Hawxhurst
---
THE THERAPY DEPARTMENT WAS THE BEST OF THE BEST!
"My name is Ernest Gwynn, I was admitted to Coral Harbor 2 weeks ago after a decline in my health. I had a wonderful experience. The entire team was nothing but great to me. From the beginning process, Lisa Green in admissions made it easy for me and my family. The CNA's and nurses on the 1st floor were unbelievable. Paul Longo my social worker explained everything I would need once I was discharged. He also set up HHA for me. The therapy department was the best of the best! I arrived at Coral Harbor in a wheelchair, but I am proud to say, I walked out with only a walker!"
Best regards,
Ernest Gwynn
---
I LOVE IT HERE AT CORAL HARBOR!
"My name is Sheryl Russell and I have been at Coral Harbor for approximately 2 weeks. When I arrived I was unable to walk. I had suffered a fall after a seizure. Thanks to my amazing therapists Amy and Paul, they have me on my feet again in less than two weeks! I am looking forward to returning home to Long Branch just in time to take walks on the boardwalk. I love it here at Coral Harbor! The staff is amazing! My therapist team has been very patient and encouraging. I would never have gotten this far without them."
–Sheryl Russell
---
THE STAFF AT CORAL HARBOR HAS BEEN AMAZING!
"I have been a patient at Coral Harbor for about 3 weeks. I came to Coral Harbor after a fall resulting in knee surgery. The staff at Coral Harbor has been amazing, especially therapy. They are very patient with me as I am known to ask a lot of questions. I am looking forward to returning to my home in East Brunswick where I enjoy my crossword puzzles and reading. I stay very active with my church and am the Treasurer for St. Vincent D'Paul. Thank you Amy Lilly and Paul Aguinaldo, my therapist that got me back on my feet."
– Geri Patton
---
My Stay at Coral Harbor Has Been Nothing Short of Amazing!
"I have been a patient at Coral Harbor for one month. I chose Coral Harbor to attend to my wound care and to help me to gain muscle after a long hospital stay. Last February I received a prosthesis after a long bout with diabetes. I am happy to report that my A1C has been controlled for one year now. My stay at Coral Harbor has been nothing short of amazing. My physicial therapist is Paul Auginaldo and my occupational therapist is Amy Lillu. Both these therapists have gotten me back on my feet again. I can not say enough of how great the therapy has been. I am looking forward to going home in a few days just in time for fishing season. I want to wish Amy Lillu a very Happy OT Month. Thank you Team Coral Harbor!"
– Kenneth Hawxhurst
---
"Coral Harbor is a true Rehabilitation and Healthcare Center. They are committed to providing the patient with a positive and pleasant experience. I am forever indebted to the entire staff for their efforts and commitment which made what some thought was an impossible injury to recover from truly possible and a reality. I was never a fan of physical therapy but I am now a true believer. They are all knowledgeable, attentive and make you feel at ease and comfortable immediately. They encourage and challenge you to take the steps necessary to achieve a fully functional recovery. They are very sensitive to the patients' needs and concerns and help you to achieve and exceed your own personal and medical expectations. I am now a true believer in the positive effect that physical therapy has on achieving a full and healthy recovery. The medical staff are very conscious of each patient's needs and concerns. They strive to make you feel cared for and comfortable with your treatment, all the while showing a sensitive, human side that is not found in many medical environments. The administration and staff all do their very best to provide a pleasant environment and activities to allow the patient to achieve their personal and physical goals in a safe, secure environment. The staff do their very best to encourage and support a full recovery. I highly recommend utilizing Coral Harbor to help you achieve your personal and medical goals in a safe, secure and comfortable environment. My experience here has left me with an inner motivation to continue to work towards a full recovery."
Much gratitude,
Laura K. McKindles
---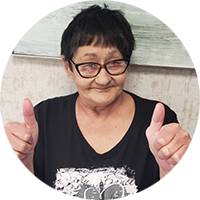 RESTORE THERAPY SATISFACTION
"I give Restore Therapy two thumbs up! It's good for my concentration, good exercise, and keeps me moving!"
–Shirley Kell
---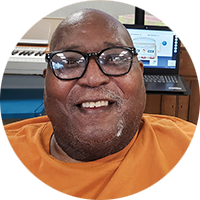 RESTORE THERAPY SATISFACTION
"I really enjoy getting the chance to play. It's a great game,
and helps me exercise my shoulders without even noticing it! As someone who suffers from arthritis, the Restore Therapy Program is helping me stay active in a fun and entertaining way."
–Willie Ramsey
---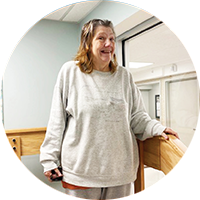 "I chose Coral Harbor after recently having 3 small mini-strokes. I made the BEST decision in choosing this facility. Everyone has gone above and beyond with the care that I need. Going to rehab every day was hard work, but the therapists always made it fun. I looked forward to seeing them every day. They got me back to my previous abilities and functions as I was running marathons up and down the stairs.
Coral Harbor will always be in my heart for all that they have done for me."
–Lori Campion
---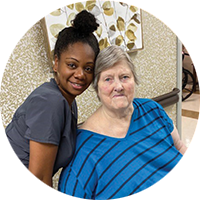 "My daughter toured Coral Harbor with the goal to have me transferred from another facility based upon my dissatisfaction. I was pleased to be able to transfer that day!!! When I arrived at Coral Harbor I knew this was the place I needed to be! The staff is so friendly and caring. Everyone takes time to attend to my needs. I want to say THANK YOU to ALL the therapists. It was a long journey, but they got me back to my previous functions and I am able to go home. The nurses and aides go out of their way to help….and ALWAYS with a smile.
The last 2 months, Coral Harbor has been my home away from home. I am happy to be going home, but sad to be leaving " my family " at Coral Harbor."
–Constance Randolph
---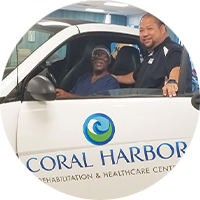 "About a year ago I began to have pain in my lower abdomen and my back. Over time the pain began to increase and then I decided to consult with my physicians. After a series of tests it was confirmed that I suffered from diverticulitis. I had multiple hospital stays even though I altered my diet and even had a surgical procedure under Dr. Parker. After my last stay at Jersey Shore the social workers told me I needed to go to a rehabilitation center to gain strength. They gave me a book of choices. My decision was clear. I am a local cab driver and make multiple trips to Coral Harbor so that was my choice . . . And it was the best choice I could have ever made! Between the amazing therapist and the great God above I am on the road to recovery. I can't wait to be behind the taxi seat – honking to my great team of #rehabbing care."
Carol Woods
NEPTUNE/ASBURY PARK
---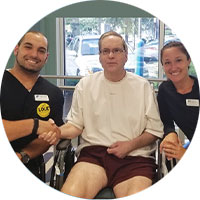 "On February 14th my life changed dramatically as I suffered a stroke with a brain bleed. I was rushed to The University of Pennsylvania where I spent a month recovering. Once stabilized I was transferred to Acute Rehab. After a month's time my kidneys began to fail, and I was transferred to Jersey Shore University Medical Center and was provided nephrology care by Dr. Mehandru. At the end of my hospitalization, I was told that I need to have additional rehabilitation. Dr. Mehandru gave me a clear direction to choose Coral Harbor who stated that this was the most outstanding rehabilitation team to assist me with the journey of recovery and he was so right! I enthusiastically recommend Coral Harbor to anyone in need of effective rehabilitation and intense therapy.
A sincere thank you to the therapists and staff at Coral Harbor for taking me to the next steps of recovery!"
Clifford Gibbons
LAWRENCEVILLE, NEW JERSEY
---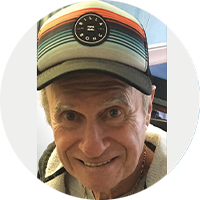 "On April 8th we arrived at Coral Harbor. We had spent one week at another facility – and it was not " nice" to say the least. Coral Harbor was so different and welcoming. We immediately felt at home. The care and attention cannot be beat. The ENTIRE staff is so great, we will never forget them. The nurses, aides, and therapy are all like family.
I spent most days with my husband and can testify firsthand about this facility – and would definitely give it an A+, to say the least. Thank you everyone at Coral Harbor. We will NEVER forget all of you."
Sincerely,
Carl and Rose Fortunato
---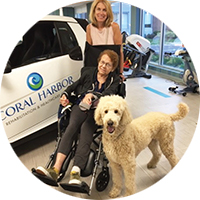 "Coral Harbor has far exceeded all of my expectations. With kindness and professionalism, the staff works many hours with my 84-year-old mother to help her with personal care, therapies, and activities to keep her mentally stimulated. Everyone at Coral Harbor never seems to lose sight of how hard and emotional the transition to long term care can be for a person. My mother was completely independent before a stroke required her to receive maximum assistance for many of her needs. From the very first moment that I walked into the front door at Coral Harbor I felt welcomed and knew this was the place for my mom. My mom speaks highly every day of the personal care that she receives from her CNA's and Nurses. She loves the food and gives me daily reports about all of the yummy meals, such as pancakes with syrup and cheese omelets. The enthusiasm from the activities staff is contagious. They make every day fun with activities such as bingo, poker, holiday BBQ's and a baby shower for a staff member. She especially LOVES the Tuesday manicures. The encouragement, smiles, hard work and positive attitude from the therapists are priceless. Most importantly, my mother is treated with dignity. She is recognized as a person that had a life before her stroke and is not ready to give up on life.
Thank you to everyone – admissions, receptionists, therapists, RN's, LPN's, CNA's, activities staff, doctors, laundry staff, maintenance, and housekeeping – for making Coral Harbor Rehabilitation & Healthcare Center a truly one of a kind, special place!"
Sincerely,
Carol O'Hara
FLORENCE FREIBERGER'S DAUGHTER
---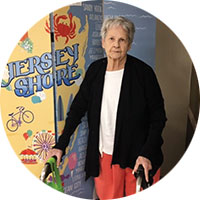 "After being diagnosed with a devastating blockage and renal infection, my niece toured Coral Harbor before my admission. Latassa made a great first impression and assured me it would be a great choice. After meeting with some of the first floor staff and one of the therapists, my niece felt comfortable that this might be a good it for me. The staff she met that day were smiling, supportive and pleasant. Lisa in Admissions was amazing, she was able to make magic happen to get me a bed. Carolyn, the Administrator, so much accolades I could offer her. Nothing always goes as smoothly as we plan, yet, without a thought for herself, Carolyn eagerly steps up to the plate and jumps right in to fufill any need or short coming. I had a wonderful angelic nurse Marie, so sweet and caring. My aides Jeneice, Agnitta, Ftitz, Natasha, and Shannon were so thoughtful, attentive and truly exempliied the gifts of sincere empathy and compassion. Ms. Cleo in the kitchen served up so much love.
Rehabilitation is always a lot of hard work, but I am stronger now and able to go home! Thank you "Golden Rule" to all who strove to rise to their best!"
Much Gratitude,
Nancy Richard
---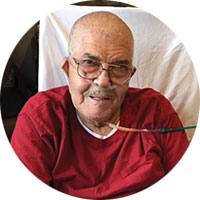 "I would like to thank all the Nurses and CNA's that work for Coral Harbor for making life a little more comfortable for my father's long term stay there. The nurses always keep me informed of his needs and his wellbeing. I'm very pleased that my family and I chose Coral Harbor for his care. The facility is well run and whenever I have an issue with something I can always go to the Director of the facility and voice my concerns and the issue is taken care of. I really want to thank Lisa G. whose door is always open and willing to listen to any problems I might have and will go above and behind to help – thank you Lisa. The nurses are professionals and very caring. Thank you Penny, Robin, and Jen. You all are the best. My father is now in a piped in O2 room. He has Pulmonary Fibrosis and I want to thank the care team for recommending that he be in that room and helping him to be more comfortable. It's a big help and it gives him more and better oxygen to help him breathe than the small tank.
I'm so thankful I made the right choice in putting him in Coral Harbor."
Much Appreciation,
Elouise Grant
---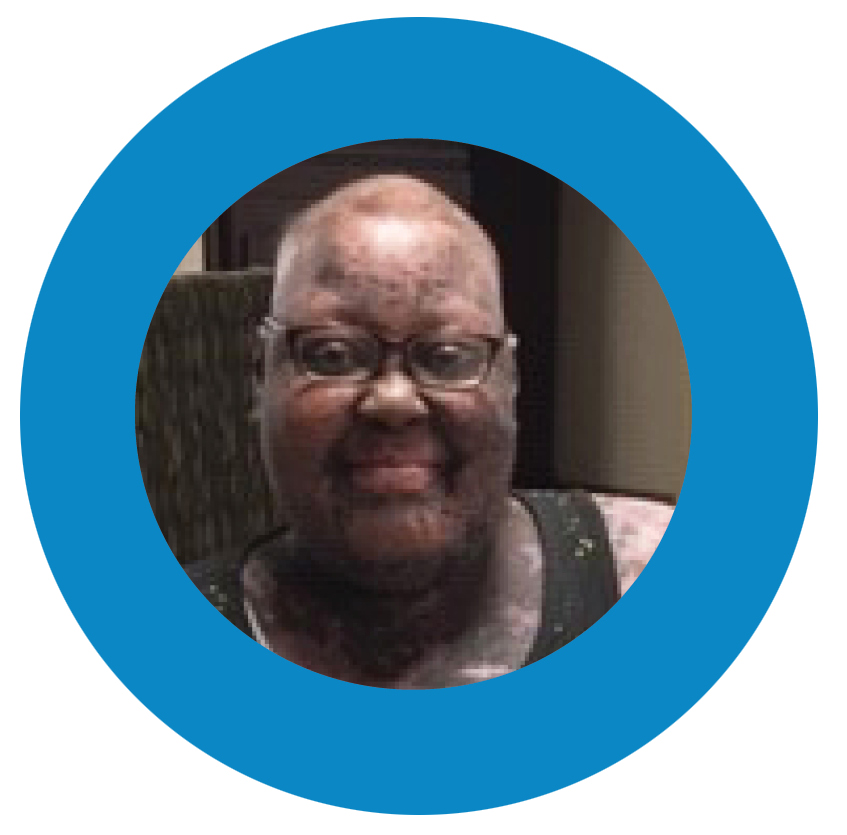 I'll miss everyone, but happy to be going home!
"My stay at Coral Harbor was pleasant, comfortable and friendly. The staff and nurses have been extremely helpful and caring. I want to give a BIG thank you to Sharelle, Cydney, Ms. Lisa, and Robin. They all went above and beyond to make my stay wonderful. Nicole, Jarrisa and the activity staff were all so nice and made sure I kept busy."
With Love,
Marsharee Adams
---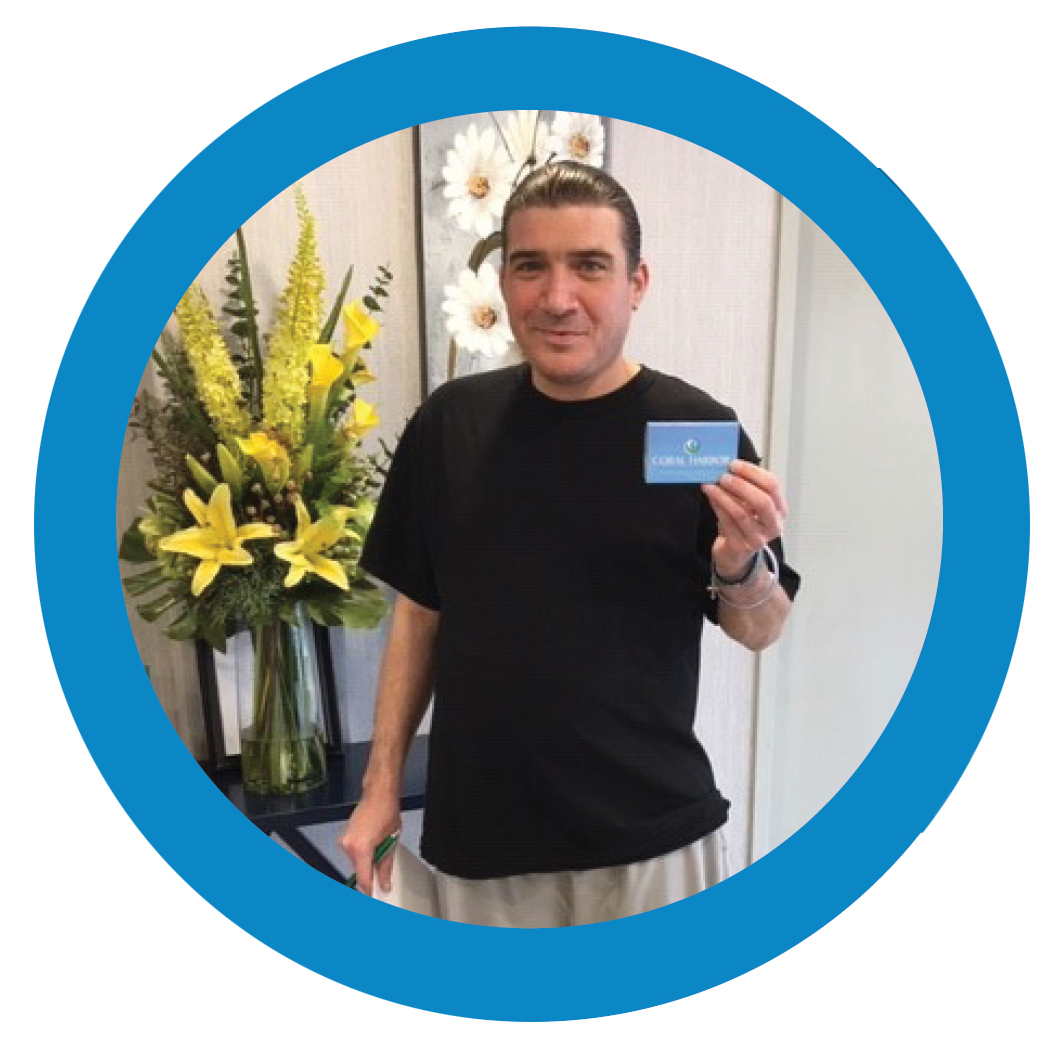 Thank you to all the dedication of the Coral Harbor Facility!
"Caring and compassionate are only a few of the praises rightfully deserved by the professional staff at Coral Harbor. All departments work endlessly providing top-notch care and understanding of your current medical situation. Whether it be Admissions, Receptionists, RN's, LPN's, Doctors, Therapy Staff, Housekeeping, Social Worker or Kitchen Staff – everyone performs in a symphonic unison allowing patients, such as myself, the time to focus on returning to our lives and loved ones, restoring our overall wellness and assuring that we are capable of being self-sufficient, self-reliant and vigorously independent as we reenter society possessing the ability to overcome demands that await us."
Gratefully,
Nicholas Smirgadis
---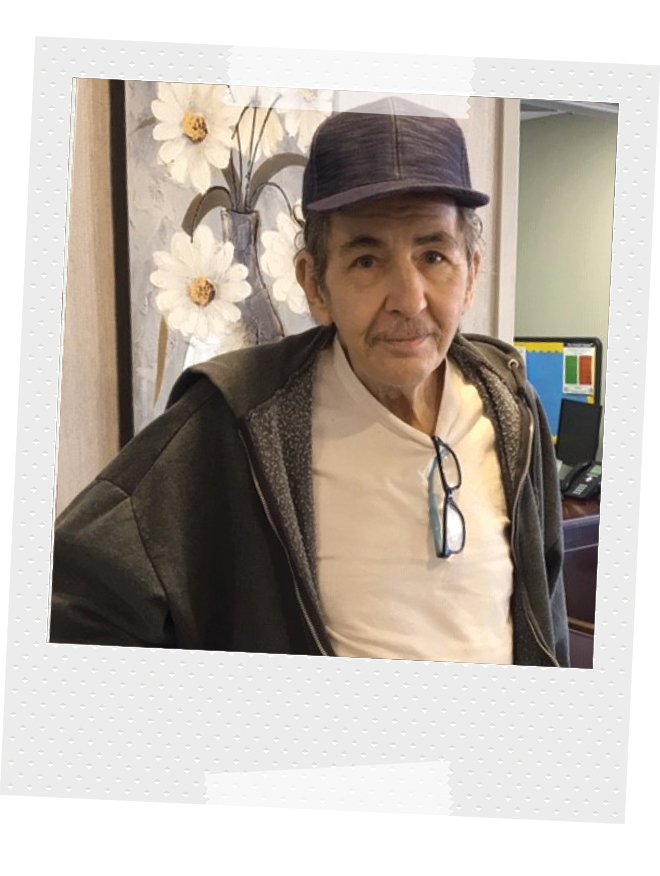 ALL THE THERAPISTS MAKE ME FEEL AT EASE. THEY REALLY CARE ABOUT ME HERE.
"I'm absolutely happy with Coral Harbor. Everyone here is friendly and things get done pretty quick. I came here weighing only 100 lbs. and wheelchair-bound, and now I'm 132 lbs. and walking and feeling like my old self. I'm very grateful to ALL the staff. I was using a lot of oxygen before I came to Coral Harbor. Now I only use it at night or when needed. Dr. Bollampally has helped me tremendously and always follows up with me."
Sincerely,
Danni Hutt
---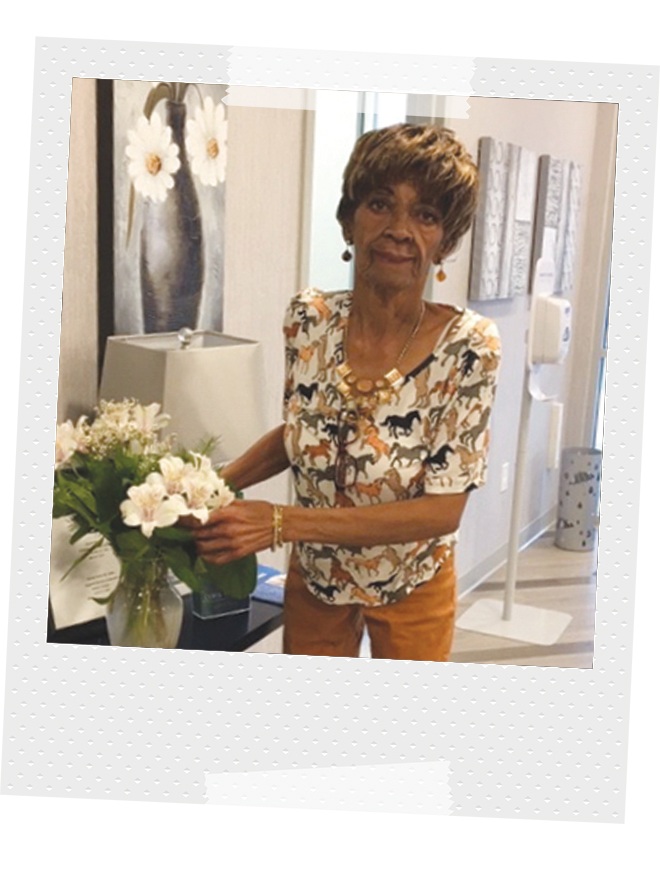 CORAL HARBOR REHAB IS EXTRAORDINAIRE
Coral Harbor has an imaginative and innovative Activities Department, cultural based varied menu….and GUESS WHAT!! Prompt medical attention. Truly, Coral Harbor goes above
and beyond to fulfill everyone's needs. Coral Harbor is THE place to go for REHAB!!!
Sincerely,
Adrian Hammond
---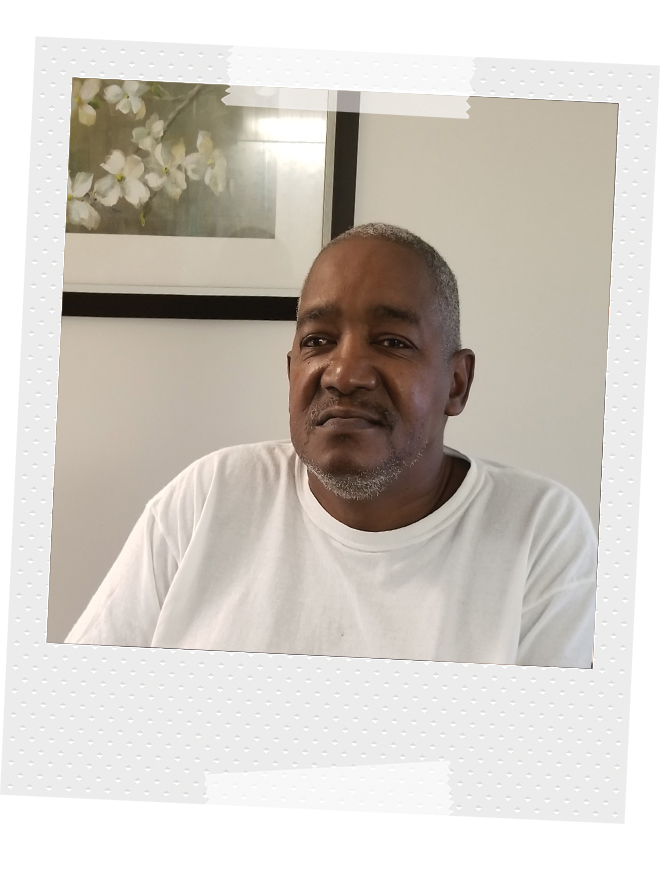 GRATEFUL FOR THE CHRONIC KIDNEY DISEASE MANAGEMENT PROGRAM AT CORAL HARBOR
My name is Samuel Fitzpatrick from Neptune Township. I have suffered from chronic kidney disease for many years. I have been a patient of Dr. Mehandru, Chief of Nephrology for over a year, and Dr. Jeff Beal – a terrific physician – has been my primary doctor for over 20 years. In June of 2018, I was put on Peritoneal Dialysis to help with cleansing my less than functioning kidneys. In September 2018 I had a right leg below-knee amputation. My doctors advised me that I would need to go to a subacute rehabilitation center. I chose Coral Harbor in Neptune City for my rehab care.
Coral Harbor just completed a multi-million dollar renovation and is a provider of peritoneal dialysis. Family is very important to me so a facility close to home where my family can be a part of my recovery was also important. The nurses and therapists have been 5 stars in taking care of me physically while also providing emotional support. The aides work very hard and are very nice.
Thank you, Coral Harbor for taking such great care of me. I look forward to my prosthetic leg so that I can play with my grandchildren and great grandchild – the pride of my life.
Samuel Fitzpatrick
---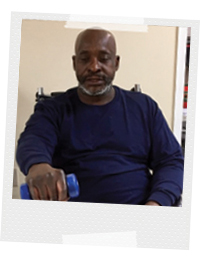 THE NURSING STAFF & EVERYONE I CAME IN CONTACT WITH WERE SO NICE!
"I have been at Coral Harbor for 2 months. When I first arrived, I could not walk and had lost strength in my left arm and hand. Once I started therapy, I began regaining strength in both my arm and legs. The speech therapist helped me to stop slurring my words. If it wasn't for Coral Harbor, I would not be walking today. I thank God for directing me here. The food is outstanding and plentiful! I have to say, they are some of the nicest people I have ever met! If I ever need rehab again, I will DEFINITELY be coming back to Coral Harbor! I love them ALL!!!! God Bless each and every one."
Sincerely,
Albert Neal
---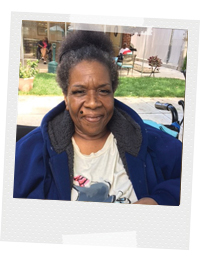 PULMONARY REHABILITATION SUCCESS!
"I have been so BLESSED to have been residing at Coral Harbor to receive my therapy. As a participant in the pulmonary rehabilitation program, the time that I have spent here has been overwhelming and pleasant. Outstanding is an understatement!
I have also enjoyed spending time with the other residents. The therapists go out of their way and I even enjoyed doing therapy outside. The nurses and aides are very attentive to my needs, and filled with much concern and care."
With Much Gratitude,
Saralyn Patterson
---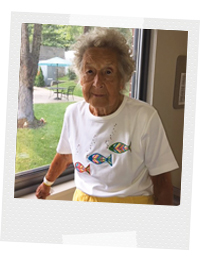 THE CHRONIC KIDNEY DISEASE PROGRAM WAS PERFECT FOR MY NEEDS!
"I enjoyed my stay at Coral Harbor and the Chronic Kidney Disease Program was perfect for my needs! The nurses and staff were VERY good to me. Pam, my aide, was exceptionally caring and very concerned for all patients. The food was good and plenty, and they abided by my RENAL diet… a real plus! Rehab went very well and got me back on my feet. I am looking forward to going back to Asbury Towers and seeing Lisa once a month for Pizza and Bingo!"
Thank You,
Anna Zenerovitz
---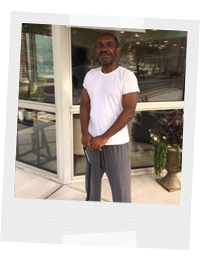 STAYING AT CORAL HARBOR SAVED MY LIFE & MY FUTURE! I came in a wheelchair… and going home walking!
"Thank you to my nurses, therapists and aides – I came here unable to walk or even remember why I was here, but the staff gave me hope and strength and guided me on the path to recovery. Through the pain and hurt, they gave me the will to make it. Thanks to the help given to me, today I can walk and stand. When I came I had no place to go, but by the grace of God I am going home to my own place in Keansburg. I am taking all that I have learned here to get my life back. I will get stronger and healthier. All I can say in closing is they gave me my life back!
Thank you Coral Harbor!"
Sincerely,
Kelly Foster
---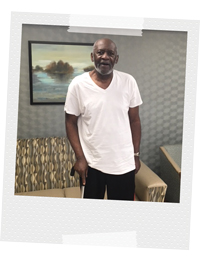 I COULDN'T HAVE MADE THE PROGRESS I DID WITHOUT THE GREAT NURSES & AIDES WHO CARED FOR ME.
"I'm so glad that Dr. Odejobi referred me to Coral Harbor for my rehabilitation needs. The therapy department has been outstanding! I couldn't have made the progress I did without the great nurses and aides who cared for me. Everyone at Coral Harbor was wonderful and caring! If I ever need rehabilitation again, I would choose Coral Harbor without hesitation!"
With much gratitude,
James Holland
---
"IF THERE IS SOMETHING YOU WANT TO DO, DO IT & DON'T PUT IT OFF. MOST OF ALL APPLY YOURSELF TO YOUR TRUE GIFTS & TALENTS."
– Cheryl Moore
Cheryl moved into Coral Harbor shy of a year ago. While adjusting to her new home, Cheryl at 70 years old published her first book – fulfilling a lifelong dream.
Cheryl was born March 15, 1947 in Ocilla Georgia. Her father was active in the United Air Force so she had the unique opportunity to travel throughout the United States. She began to write poems in 1980 and credits her job as a librarian as an influence to her writing career. Cheryl moved into Asbury Towers in 2010 where she continued to write her poems.
In 2017, Cheryl recognized that she needed the next level of care and chose Coral Harbor after numerous community events.
---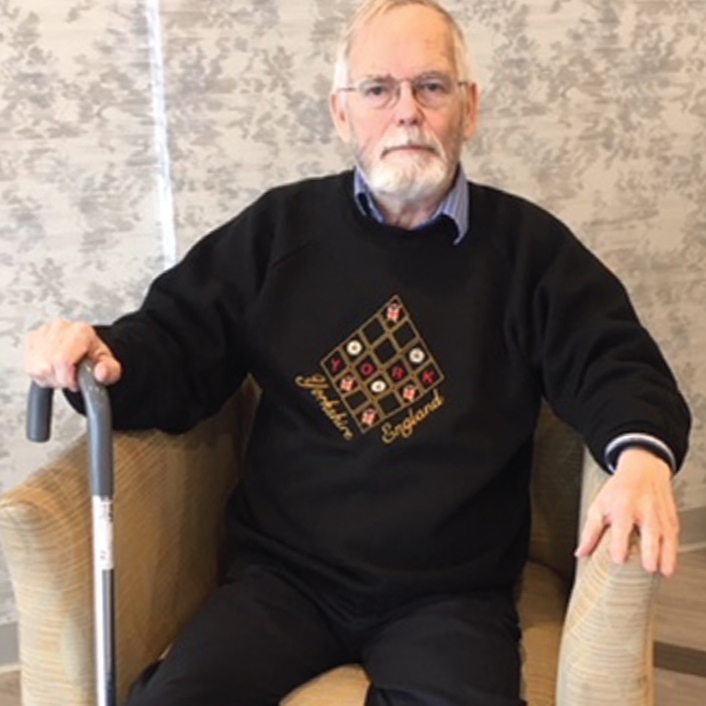 THANK YOU CORAL HARBOR I AM VERY EXCITED TO GET BACK TO MY COMMUNITY!
"I am a subacute patient here at Coral Harbor and have had a great stay so far. I'm most impressed with the physical therapy and their staff. They are so patient and informative. Every day I feel stronger and more independent which is very important to me as I am an active member of St. Paul's Church and on the board of The Ocean Grove Historical Society. Thanks to great therapy, great meals and overall great care that will be happening very soon!"
Fondly,
Darrel Dufresne
---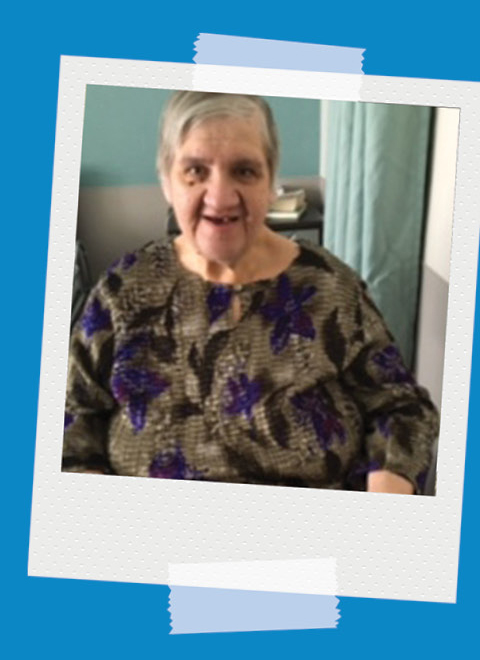 I FELT LIKE I WAS IN SUCH CARING HANDS THE WHOLE TIME THAT I HAVE BEEN HERE!
"I am just finishing my rehabilitation stay at Coral Harbor and I have so much praise for the staff that works here. My CNA Pam and my nurse Christina have taken such great care of me. Andrew and Denise from therapy even took me home prior to discharge to make sure I would be safe back in my home at Asbury Towers. They have made sure that I will have everything I need! Dr. Griggs is a top notch doctor and was on top of my care from day one. I have been seen by their cardiologist group and felt like I was in such caring hands the whole time that I have been here. I'll miss you, but I'll be seeing Linda during Bingo at Asbury Towers soon! Thank you Coral Harbor!"
Sincerely,
Dorothy Dougherty
---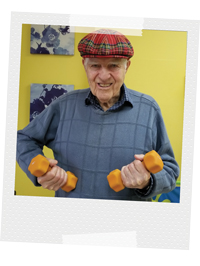 I LOOK FORWARD TO WHAT THE FUTURE BRINGS TO ME HERE AT CORAL HARBOR.
I am a new long term care resident at Coral Harbor – I recently moved here from Asbury Towers. The staff has really helped me adjust to this change in my life. I look forward to my daily physical therapy sessions as I have been a life-long believer in taking great care of my physical fitness and health. At 97 years old I have even shown the staff some of my great exercise moves and gotten them to exercise right along with me! John, the Dietary Director, makes the most fabulous healthy meals, and I always look forward to heading down to the dining room! I have made many new friends.
Thank you again,
Jerry Magruder
---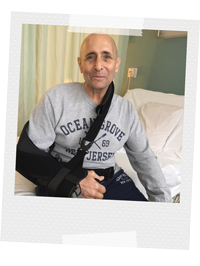 I FEEL AT HOME AND COMFORTABLE HERE, I NEVER FEEL OUT OF PLACE.
I am a repeat customer at Coral Harbor. When I was at Ocean Medical Center for shoulder surgery I told the social worker I would only go to Coral Harbor. My nurse Christina treats me with such kindness as do the CNA's. The Director of Nursing, Valerie, and the Admissions Director, Linda, have a kind word for me every day and always check in to see how I am doing. I will be having my left knee replacement surgery in about 6 months, and again, the only place I will go for my rehabilitation is Coral Harbor. Thank you, Coral Harbor for the great care!
Sincerely,
Peter Lucia
---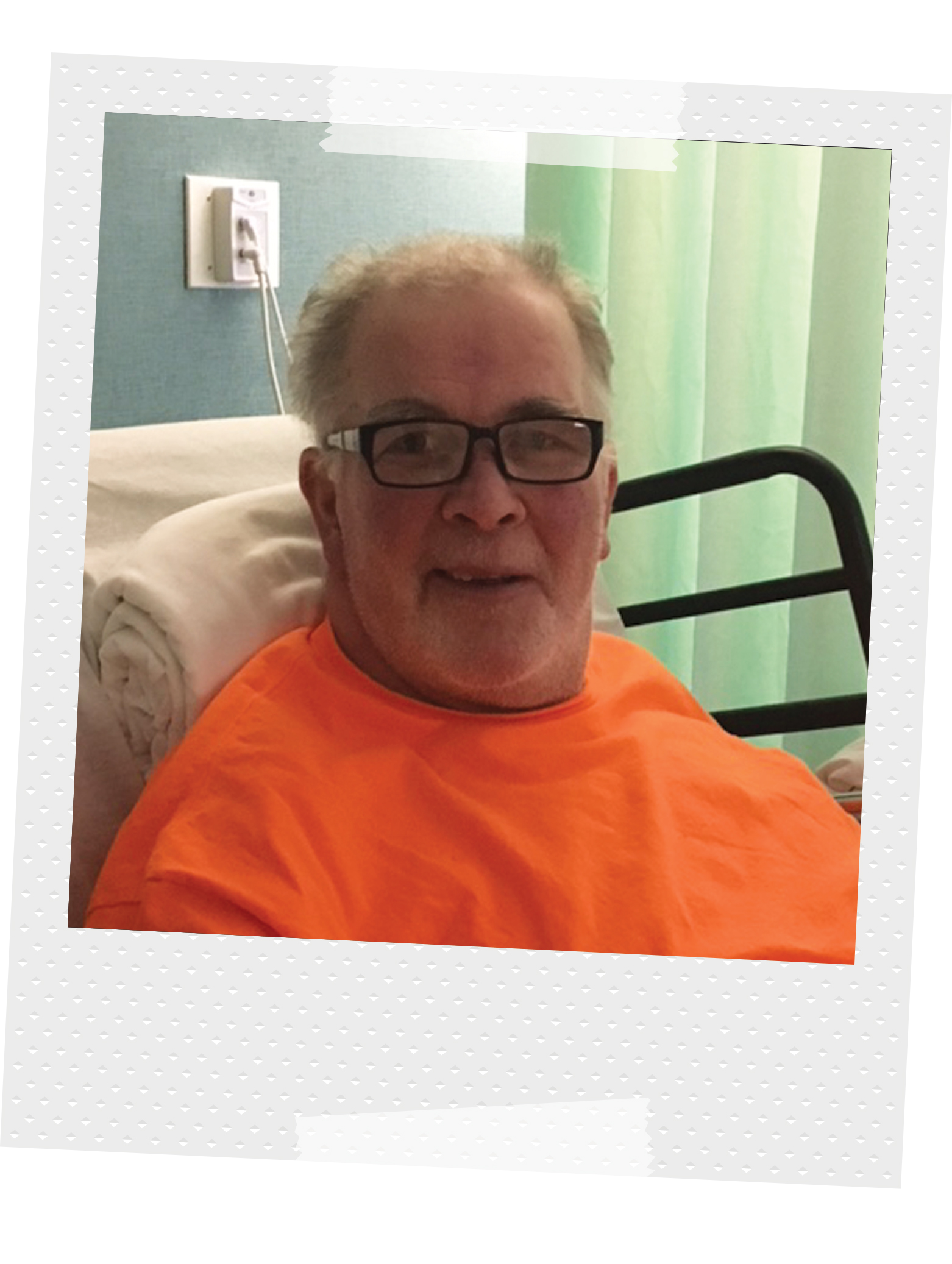 THANK YOU CORAL HARBOR! THE THERAPY DEPARTMENT HAS HELPED ME MAKE SUCH GREAT PROGRESS.
I want to thank all of the staff at Coral Harbor for the wonderful care they are giving me. My mother was here as a patient and we were so happy with the care that when I needed rehabilitation I knew Coral Harbor was going to be my first choice. There are so many nurses and CNA's that I want to thank; Talesha, Nelson, Devoy, Jasmine, Dee Dee, Lorraine, Christina, Jennifer . . . the list goes on! The therapy department has helped me make such great progress. I think the best part of all though is the friendship that I have made with my roommate Paul. We clicked from day one and always enjoy each other's company. We are on the road to recovery together!
Thank you again,
Dennis Keefe
---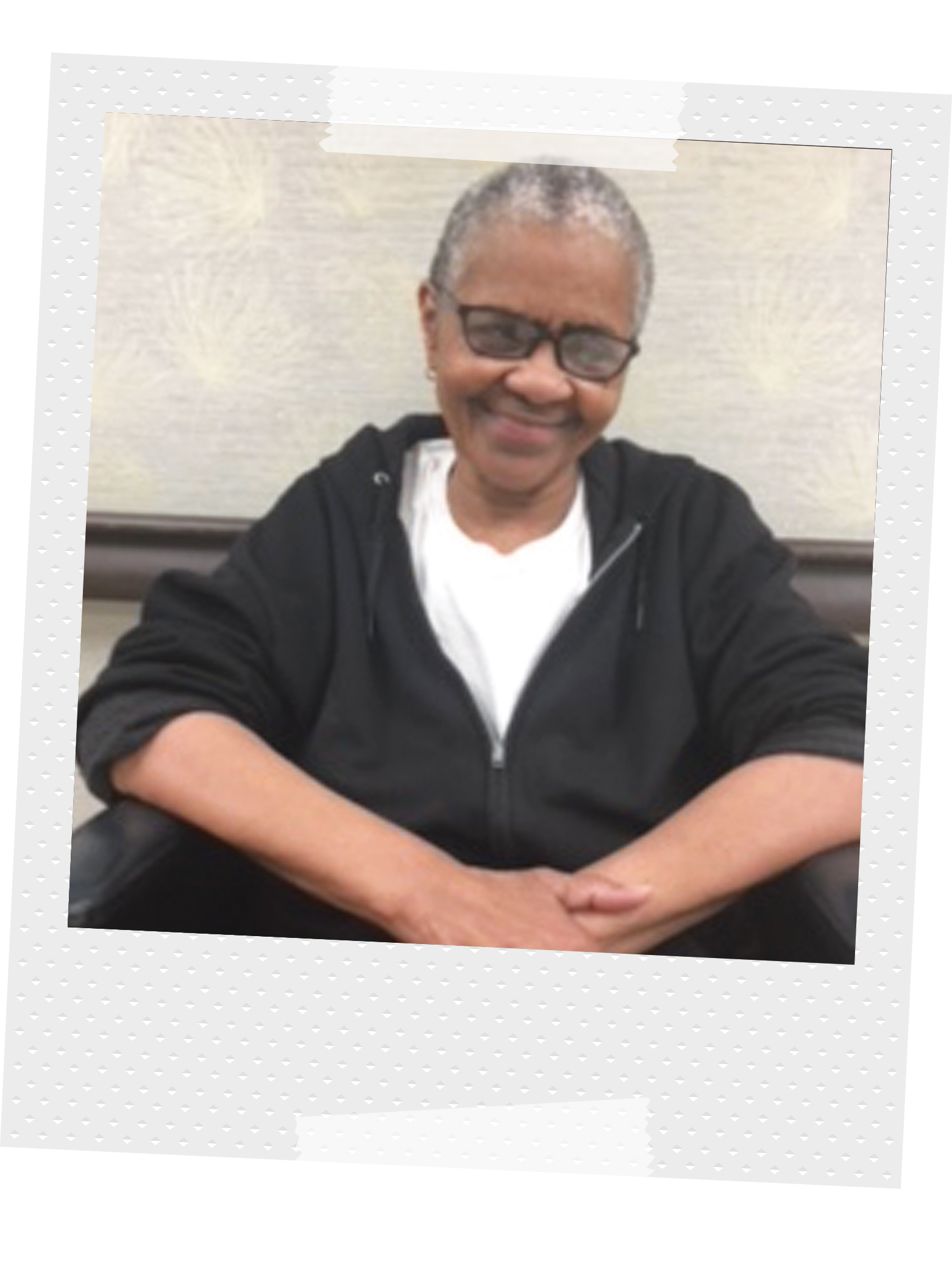 I HAVE ALL THE SUPPORT HERE THAT I NEED TO GET WELL. OVERALL I HAVE HAD A VERY POSITIVE EXPERIENCE HERE AT CORAL HARBOR!
I have been here at Coral Harbor since Nov. 1st and have been very happy with my stay so far. I do not have family in the area as my only daughter lives in Florida. The staff and other patients have made me feel like family. I feel that I have all the support here that I need to get well and discharge out to an assisted living. Pam and Tasha, the CNAs are so good to me. Whatever I need, they are there in a second. The food has been great too! I love their baked chicken and grilled cheese, as good as any restaurant! Overall I have had a very positive experience here at Coral Harbor and I would recommend this facility to anyone in need of subacute rehab or long term care.
Sincerely,
Linda Tillman
---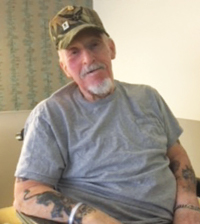 I FEEL THE STAFF GOES ABOVE AND BEYOND THE CALL OF DUTY & ALWAYS WITH A SMILE!
I am not great with remembering names so I will just say the whole crew at Coral Harbor is fabulous – from nursing, CNAs and also therapy. Pete and Carol in therapy brought me back to a level I was afraid I would not reach again. In the middle of the night I get leg cramps and when I press the call bell a staff member arrives immediately to help me. I always feel reassured knowing that they will answer right away. I feel the staff goes above and beyond the call of duty and always with a smile. I have been enrolled in the cardiology program that is overseen by Shore Cardiology which prevents me from having to go back to the hospital. I will come back and visit all of the friends that I have made here after I am discharged home.
Thank you Coral Harbor,
Robert Boroughs
---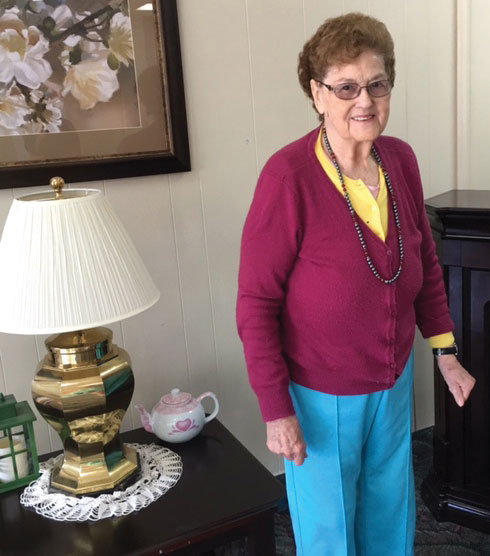 THANK YOU CORAL HARBOR FOR ALWAYS GOING THAT EXTRA MILE . . . IT REALLY MEANS SO MUCH!
I want to give a testimonial to a place that I now call home. I came into Coral Harbor unsure of what the future would hold. As it turns out I will be staying long term here. The whole team at Coral Harbor has made this transition seamless for me. They all go out of their way to make me feel at home. I am on dialysis and they have provided me with my own soft blanket and insulated snack bag for when I have to go out to dialysis. They also have a renal support group every month with Dr. Mehandru that my daughter and I attend, this has been so beneficial. The care here has been so great and the staff are all so thoughtful and warm, I really do feel very much at home here.
Sincerely,
Jeannette Connelly
---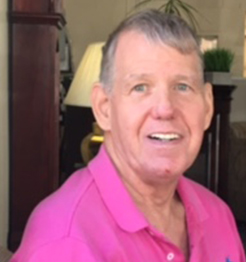 THE STAFF WAS SO ATTENTIVE AT CORAL HARBOR I LOOK FORWARD TO KEEPING IN TOUCH!
The staff was so friendly and attentive at Coral Harbor. The therapy department was awesome. Roc and Monica would always perform very innovative exercises that have kept me interested and motivated to keep doing more. Lorraine, one of the night CNA's, was always so helpful and would help me with anything I needed. I'll be going home tomorrow but look forward to keeping up with my Coral Friends at the Phillips Seaview Tower where I reside and they host monthly bingo!
Thank you Coral Harbor – with much gratitude!
Sincerely,
Edward Polz
---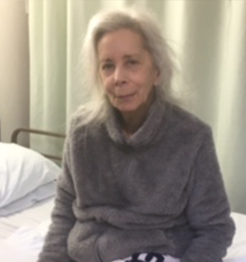 THE STAFF WAS SO ATTENTIVE AT CORAL HARBOR I WOULD RECOMMEND THEM TO ANYONE!
The whole team here at Coral Harbor has been so caring and attentive to my needs. There isn't one person that I can single out because all of the staff were so instrumental in my healing and therapy process. The physical therapy department was awesome, always motivating me to do more. I would recommend Coral Harbor to anyone in need of subacute care and will always keep the staff at Coral Harbor in my heart.
Sincerely,
Helene Binder
---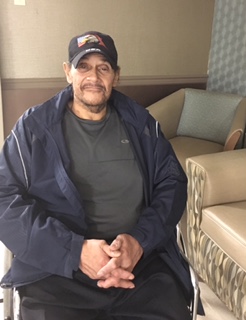 MY LIFE TURNED AROUND AT CORAL HARBOR!
I have so many reasons to be thankful to Coral Harbor. When I was first admitted to Coral Harbor on July 7th I was confused, disoriented, had multiple wounds, needed a hoyer lift and was completely debilitated.
I have been in their care for almost three months and in that time my life and health has been completely turned around. My wounds are almost completely healed, I am thinking clearly, I have stable labs, and I can independently manage my own health now. I look forward to my upcoming discharge date with courage
and not fear because I know that from their good care I will be fine. I have made friends while I have been here and have grown close to many of the staff members. I will definitely be visiting here after I return home!
Sincerely,
Frank Henson
---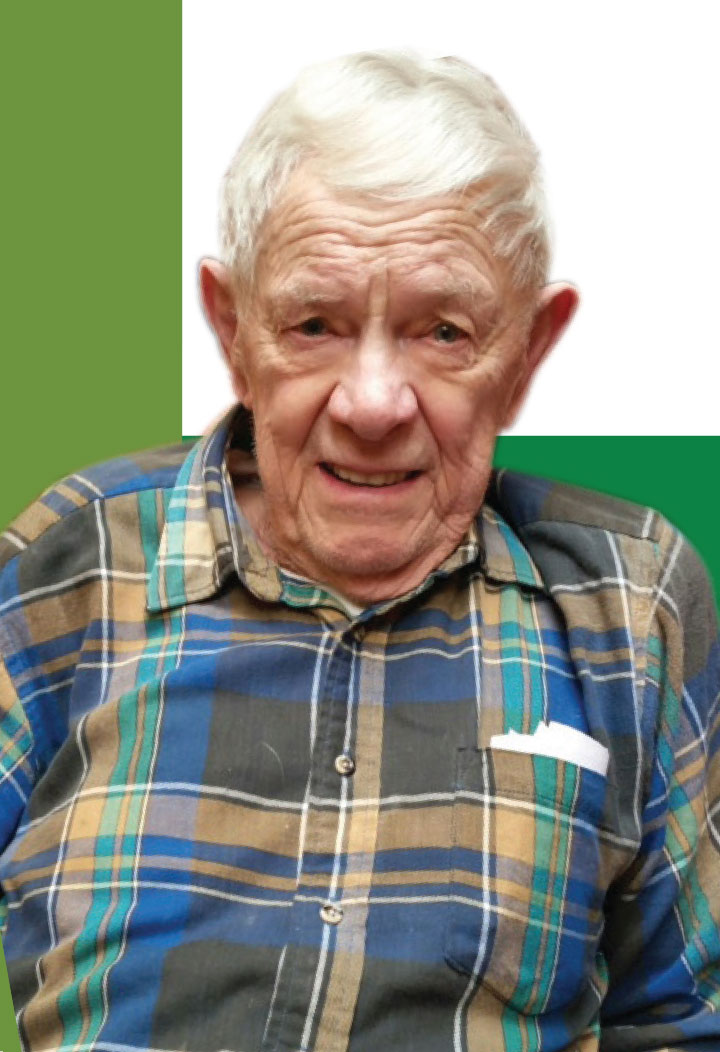 I have had a great stay so far at Coral Harbor, all of the nurses and CNA's are wonderful. The staff goes above and beyond, they even made sure I had my favorite pierogies for dinner! I enjoy sharing all of my old-time stories, jokes and card tricks with the staff! I will be going back to my assisted living soon but have enjoyed my stay here at Coral Harbor.
With Gratitude,
Rudolph Gronsky
---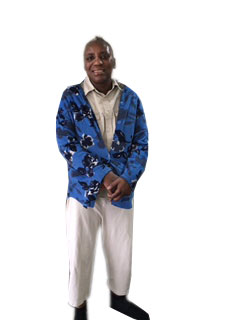 I want to thank Coral Harbor and the wonderful staff and residents for bringing me back to the point I am right now after being hit by a car. I have had some hard times in my life and the staff here at Coral Harbor have been so supportive and caring that I feel very optimistic about my future! I have reached many milestones with my therapy and I am becoming more and more independent every day. I would definitely return to Coral Harbor in the future should I need their care.
With Gratitude,
Lovell Smith
---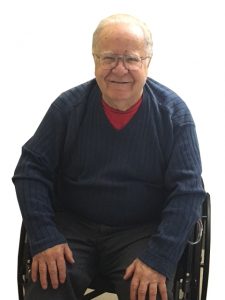 I came to Coral Harbor after my recent knee surgery done by Dr. Mark and I could not have been more pleased with my stay. I have made many friends with the pleasant residents and staff here. The ambiance here is lovely and the staff always appears motivated and happy to accommodate my needs. The therapy department is a fun and experienced bunch! I always looked forward to my next therapy session. I enjoyed sharing my stories of being a patent lawyer and the objects I have patented over the years such as the Reach toothbrush and tamper-proof bottle caps. I enjoyed the staff's company I think as much as they enjoyed mine! I have my second knee surgery coming up in January and I will definitely be reserving my spot at Coral Harbor.
– Louis Gillow
---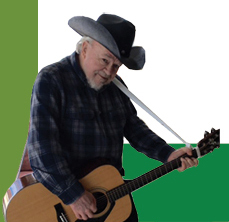 I have been a long term care resident at Coral Harbor for almost a year. I have grown to love the other residents and the staff that takes such great care of me! I enjoy playing the guitar and having a good time with the friends that I have made here. Coral Harbor is my home and I am very thankful to be here.
– Albert Ziniewicz
---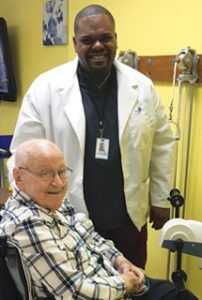 Following much deliberation, my wife and I selected Coral Harbor for long term care in December. I am pleased to say we have had a good experience here. The people make the place! Following a recent hospitalization, it was determined that I could benefit from ongoing care and consultation by cardiology. What is so convenient is that I don't have to go out to these doctors, they come here! A physician from Shore Heart Group visits me routinely – I have been doing great with the physical therapy team at Coral Harbor too. I am 94 years old and I feel stronger and more energetic every day.
– Norman Hanney
---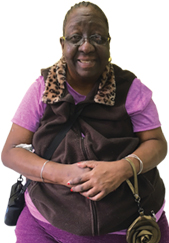 I have had such a great experience at Coral Harbor. The nurses are wonderful. I always feel like I am in good hands here. I trust the staff, feel very comfortable and am so glad I chose Coral Harbor for my post acute cardiac rehabilitation. As a participant in the Cardiac Rehab Program, my care is followed weekly by the Shore Heart Group. They see me here at the center and monitor my progress while I am wearing a life vest. I have a way to go but I am getting better every day! Thank you Coral Harbor for a great experience….I will definitely recommend you to friends and family!
– Myrna Ollie
---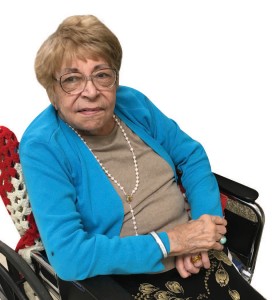 Since I moved into Coral Harbor for long term care I have made many friends, both residents and staff. I feel very much at home here and always feel loved by the people who work here. I enjoy the food and all of the activities, especially Groom and Glamour Day! I was hesitant to make the change from living with my daughter and her family to a facility, but since day one I have never looked back or regretted moving to Coral Harbor. I know I will live the rest of my years with people who love and care about me, thank you Coral Harbor for providing this!!
– Nivia Gomez
---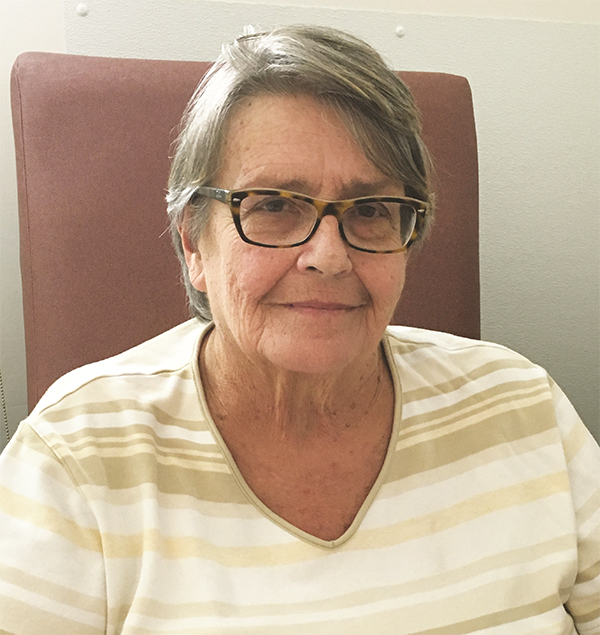 Coral Harbor provided me a great rehabilitation experience. I am so glad that Dr. Griggs referred me to Coral Harbor's Urgent SNF™ program. The care has been great and because of the wonderful therapy department I am able to go home independently. I look forward to coming back to Coral Harbor in coming months to view the final renovations of the center already in progress. I would recommend Coral Harbor to my friends and family, and would surely return myself if the need ever again arose.
With sincere gratitude,
Carol Beck
---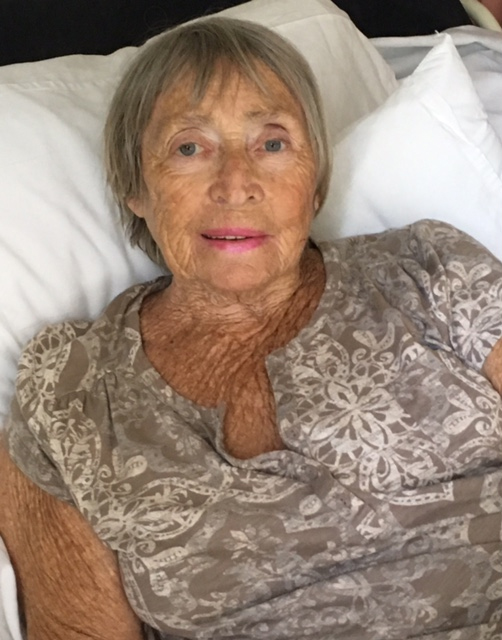 My stay at Coral Harbor has been a great experience. I have rehabbed wonderfully in less than two weeks from a knee replacement surgery I had at Monmouth Medical Center. The therapy department has been fabulous! I have also enjoyed my meals here as well. Coral Harbor has helped me reach my goals. I can now fulfill a bucket list dream of hiking the Grand Canyon with my daughter! It is with great confidence that I will recommend Coral Harbor to any of my friends or family who may require rehabilitation in the future!
– Nancy Falco
---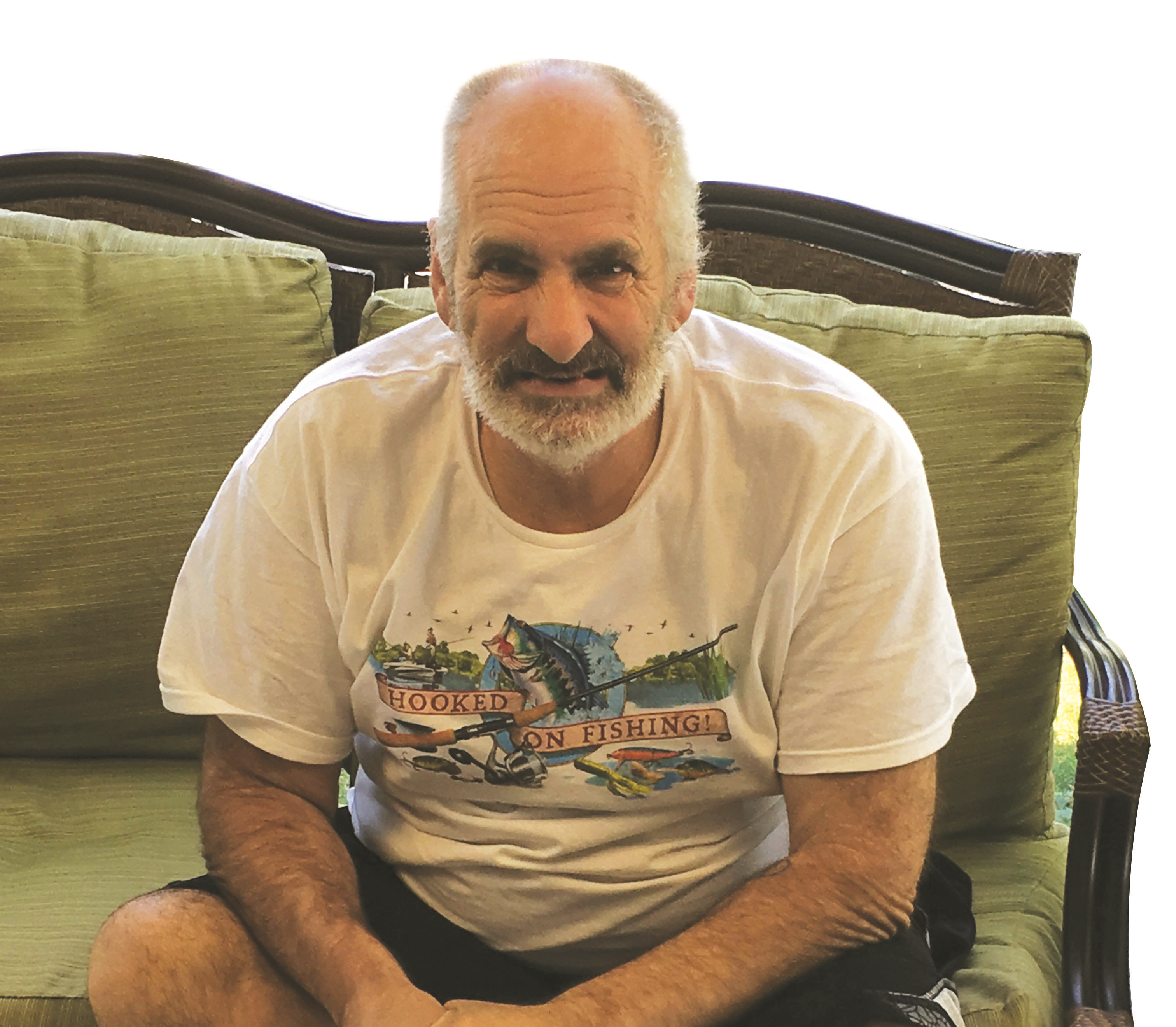 I have made great progress with the healing of my wound at Coral Harbor due to the great nursing care. The therapy staff is always so friendly and motivating. I have especially enjoyed the meals, my favorite being the breakfasts! As much as I have enjoyed my stay here at Coral Harbor and the progress I have made, I am looking forward to going home so I can enjoy my daily walks to The Auditorium in Ocean Grove and feeding the squirrels! Thank you Coral Harbor!
With gratitude,
Kenneth Sullivan
---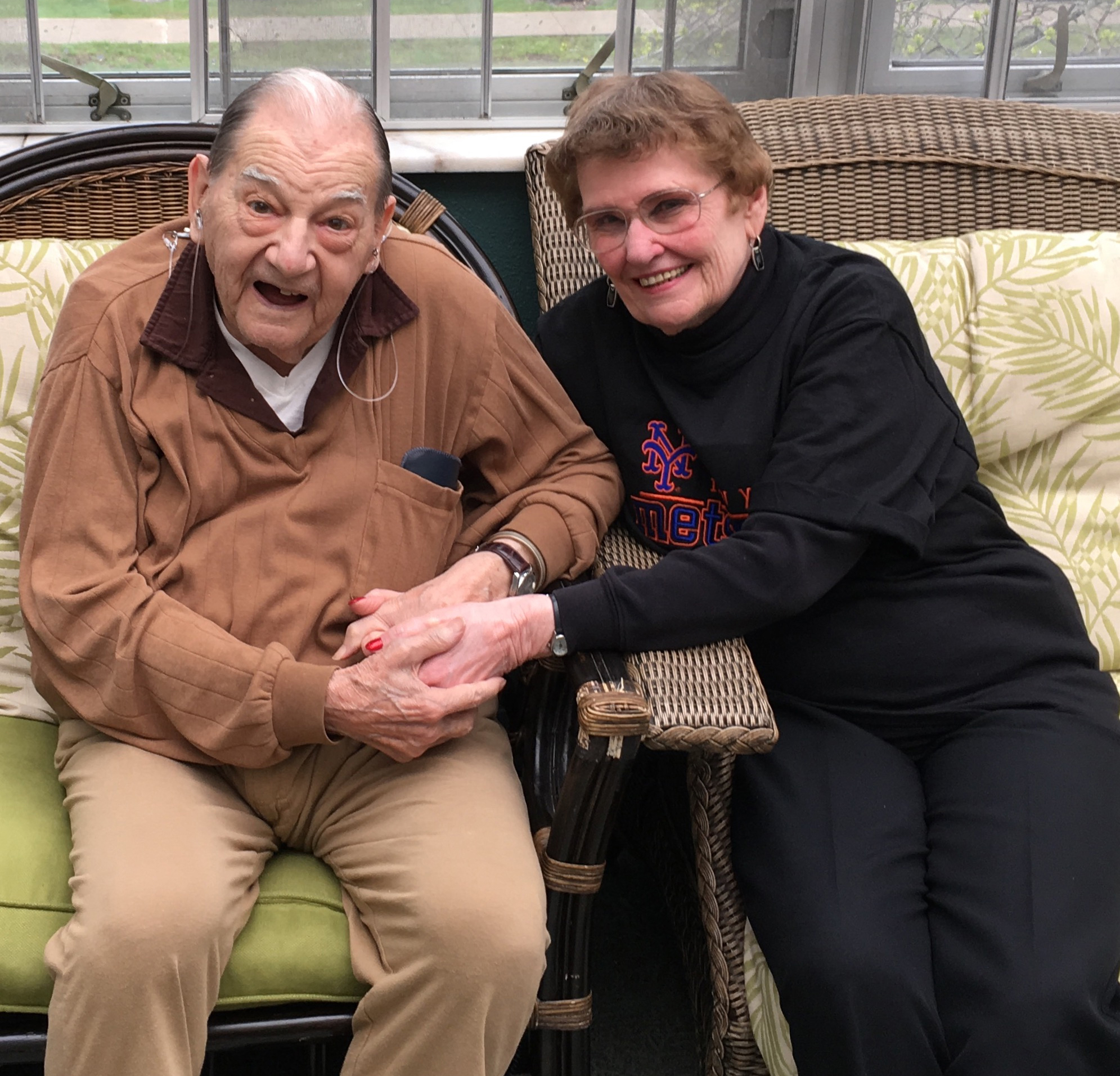 My husband Oak has a found a loving home at Coral Harbor. Not only does he get excellent medical attention, but he is also treated with affection by people who care for him. Everyone is pleasant and friendly to the family as well as to him. All the staff are doing a great job – whatever their job might be.
With gratitude,
Oak & Bettylu Johnson
---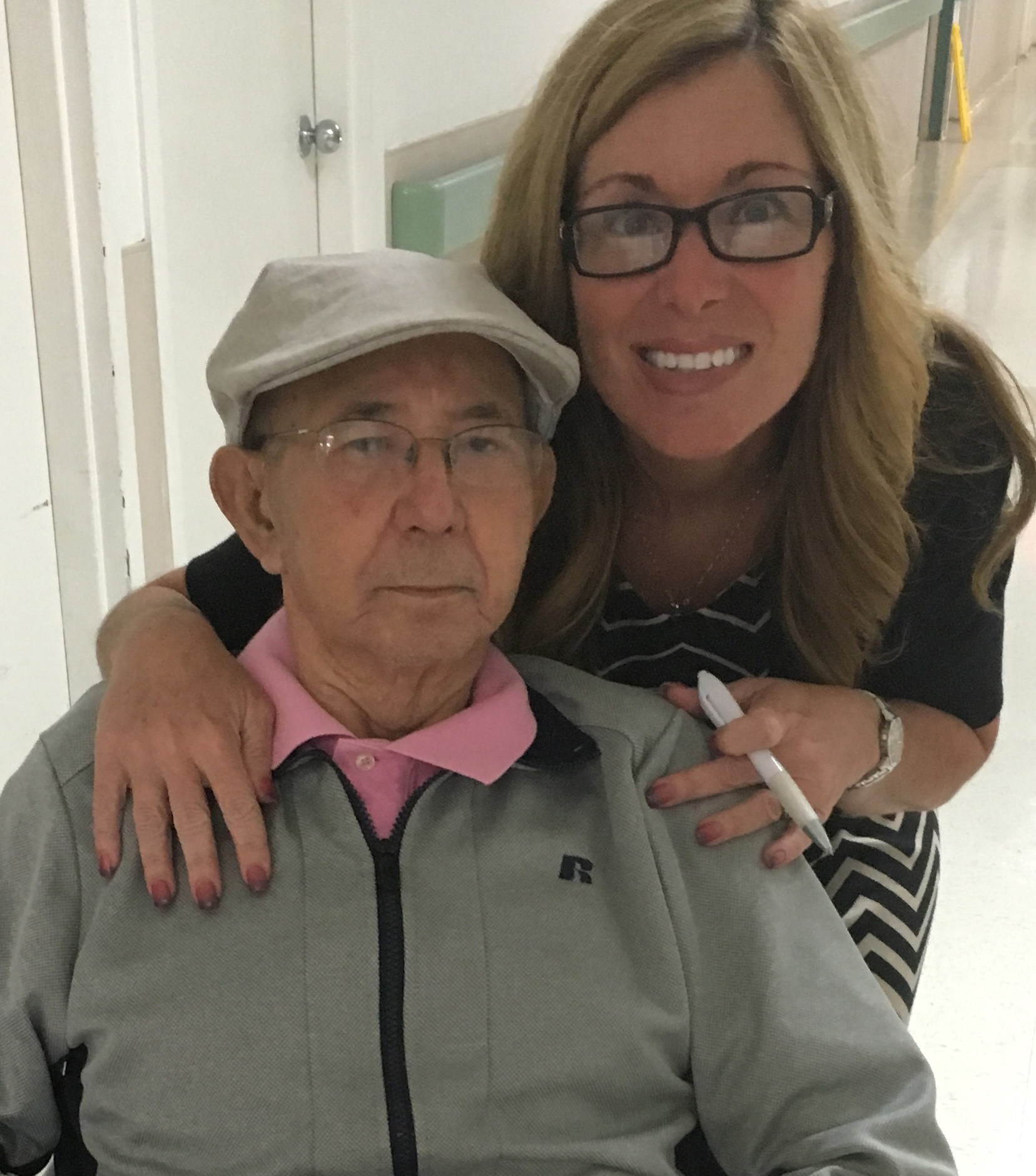 We were very impressed with the care our dad received at Coral Harbor Rehabilitation & Healthcare Center. The staff was not only highly skilled and knowledgeable with our dad's needs, but empathetic towards our needs. We encourage anyone interested to explore Coral Harbor as an option. You will not be disappointed!!
With Gratitude,
The Gonzalez Family
---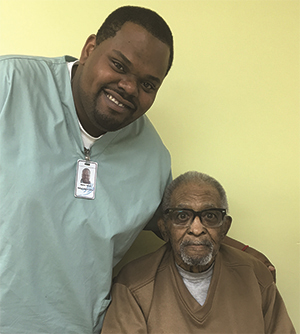 I have been an Asbury Park resident since my early football days of high school. My daughter is very active with the Asbury Senior Center, and Coral Harbor sponsors a monthly Bingo luncheon there. I knew when I ended up at Jersey Shore that I was going to need rehabilitation before I would be able to go home. My family and I chose Coral Harbor and I'm glad we did! When I first came to Coral Harbor I was very confused and disoriented. The staff at Coral Harbor was so patient, kind and reassuring. Every day I am making strides and meeting goals with therapy. My ultimate goal is to make it home soon so I can enjoy my grandchildren, great-grandchildren and the beautiful boardwalks of Asbury Park.
– Joseph Murphy
---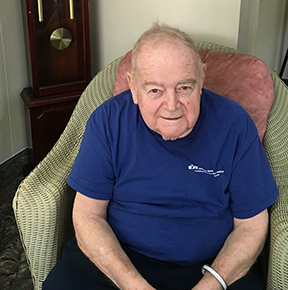 I have been at Coral Harbor since the end of February and have made great progress with their outstanding therapy department. Jodi and Nicole were excellent at getting and keeping me motivated, and I can be pretty stubborn! I always felt a sense of great camaraderie in the physical therapy gym. I am thankful for the progress I have made here at Coral Harbor and look forward to my next stage of life at Phillips Towers in Asbury Park. Thank you Coral Harbor!
– Edward Conner
---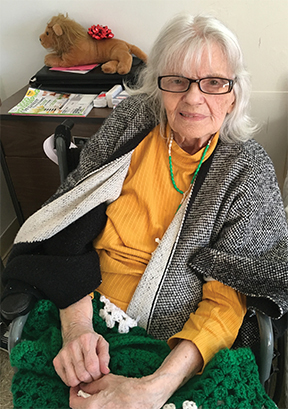 I'm so glad the NEW Coral Harbor team was there for me in my time of need. After a fall in my home which resulted in a hospital visit, it was clear that rehabilitation would be important for me to regain my independence. I love being around the people of Coral Harbor! The therapists were extra supportive as I worked hard with them daily. I must mention the food which was a highlight of my day. I would recommend the team at Coral Harbor to anyone in their times of need as well. I'm sure glad I made the choice I did!
With gratitude,
Edwina
---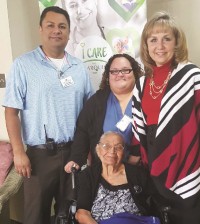 My grandmother returned to NJ after living in Puerto Rico for over a decade and moved in with me; however my long hours at work and looking after my mother made it difficult to provide my grandmother the care she deserved. I wanted to find a place that was close to my home and a local hospital. Within hours of explaining my situation to Pam Montemurno, a member of the leadership team at Coral Harbor, Pam had a meeting coordinated with my family and her team. Soon after I moved my grandmother in.
I love Coral Harbor and selected the center for many reasons… It is less than ten minutes from my home and is located across the street from my employer, Jersey Shore University Medical Center. Coral Harbor checked off every need I had for my grandmother's care and I can't say enough about the staff. From the Admissions department to the nurses and the facility staff; they have all welcomed her and have made her feel at home. This experience has been a positive one for me and my family.
With gratitude,
Daiana Rios