Join Us – Community Discussion & Workshop – Turning Loneliness to Laughter – 9/20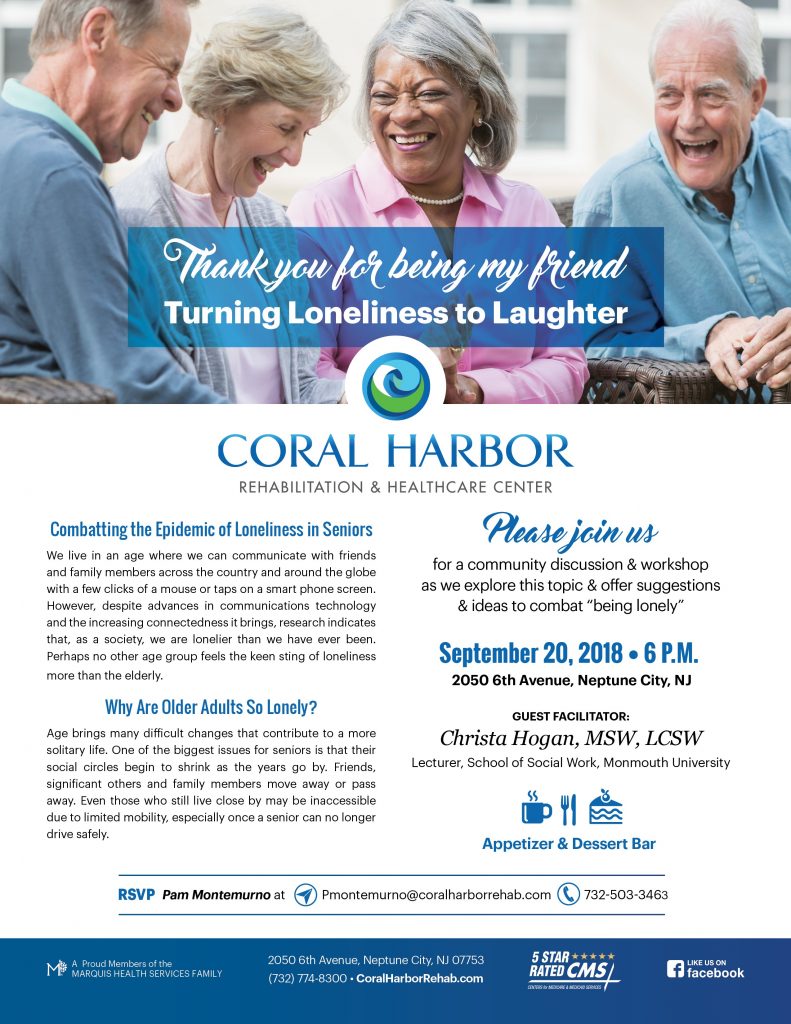 Why are older adults so lonely? Join us on September 20, 2018 at 6:00pm for a community discussion and workshop as we explore this topic and offer suggestions and ideas to combat, "being lonely".
Guest Facilitator: Christa Hogan, MSW, LCSW, Lecturer, School of Social Work at Monmouth University.
Please RSVP to Pam Montemurno via email at [email protected] or via phone (732) 503-3463.